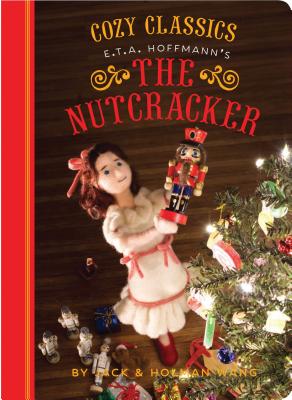 Did you take your readertotz to
The Nutcracker
over the holiday? If so, or maybe if you intend to in the future, you might revisit or introduce the ballet with
Cozy Classics,
E.T.A. Hoffmann's
The Nutcracker.
Text and felt art are by Jack and Holman Wang.
Your first readers can consider the nutcracker gift, sleep, the mouse, and more. Each half-spread is detailed and memorable. The complexity is there for the older child, the simplicity for the younger.
What a beautiful holiday book to add to your child's collection. Cozy up with
Cozy Classics
. This season, chose
The Nutcracker
.
Cozy Classics
E.T.A. Hoffmann's The Nutcracker
by Jack and Holman Wang
Chronicle Books