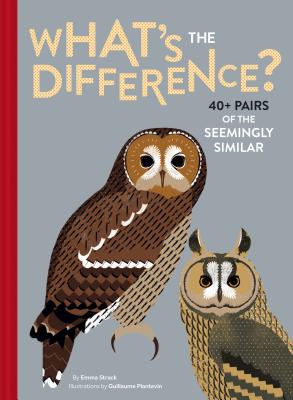 It's those similar things which confuse us often. What is the difference between shorts and Bermuda shorts? A terrace and a balcony? How about noodles and pasta, or a camel and dromedary? Emma Strack offers comparisons of the similar and explains the differences in
What's the Difference? 40+ Pairs of the Seemingly Similar.
Larger text introduces the questions for the reader, followed by smaller font with facts and roundup lists which include class and order, diet and size. Illustrator Guillaume Plantevin's work keeps the material from being overbearing. The palette, font, and layout remain open and inviting as one reads about veins versus arteries and basilicas as opposed to cathedrals.
This is a beautiful compendium which will answer many questions for you and your readers.
What's the Difference? 40+ Pairs of the Seemingly Similar
by Emma Strack
illustrated by Guillaume Plantevin
Chronicle Books, 2018