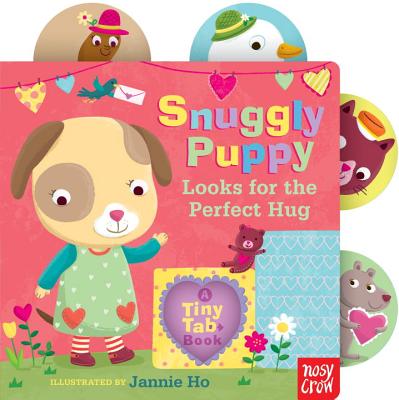 Text developed in house, Nosy Crow has Snuggly Puppy on the lookout for a perfect hug. Not one that is too prickly, busy, jumpy, or splashy. She finds the perfect hug with her mother and father.
Tabs pull to reveal further information as Snuggly Puppy visits her community. Jannie Ho's patterned, flat illustrations are non-threatening, with a soft palette, creating a safe space for readertotz.
Explore with your first readers what makes a good hug. Potential life lessons in this board book.
Snuggly Puppy Looks for the Perfect Hug
illustrated by Jannie Ho
Nosy Crow, 2016