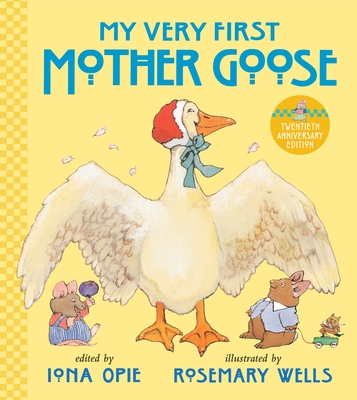 How wonderful! The Twentieth Anniversary Edition of
My Very First Mother Goose
, edited by Iona Opie and illustrated by Rosemary Wells, is being released! In four chapters, the rhymes are collected and shared in a large format. Readertotz are going to love falling into the phrases and big imagery.
As Iona notes in her introduction, Mother Goose knows of human nature. She shows us the beautiful world we are all a part of. Her rhymes give us answers and encouragements in so many situations. Rosemary Wells fills the scene, and with a line, she conveys layers of emotion.
I shared this first with my own readertotz. Now, to the next generation...
My Very First Mother Goose
edited by Iona Opie
illustrated by Rosemary Wells
Candlewick Press, 2016