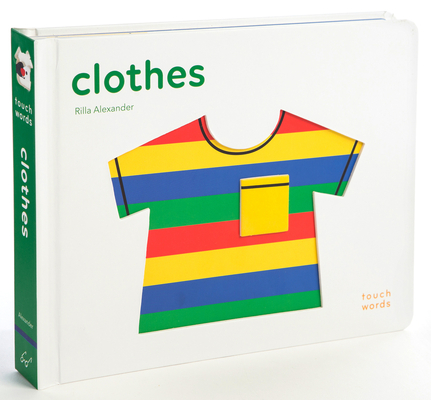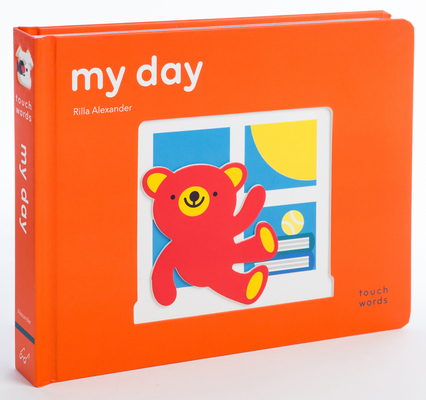 Touch Words are pretty much that: words raised for the touch. Also raised are elements within the illustrations of
Clothes
and
My Day
. These hefty board books invite touch, not with varying textures, but with carefully aligned die-cuts and raised portions.
My Day
includes words: make, draw, play, bake, and more. While
Clothes
features words such as undies, dress, coat, and shoes. Accompanying each word are nouns one might find in the featured item or activity, with adjectives and verbs closing the lists. An example:
GO
roller skates * wheels * blocks * tricycle * pull toy
speedy * rolling * skating * pulling * pushing * running
rolling * pedaling * steering * tugging
wagon
This is streamlined nonfiction with flat, hard-edged, digital imagery. Various ages will engage in different ways with Touch Words.
Touch Words
Clothes
My Day
by Rilla Alexander
Handprint Book, 2019