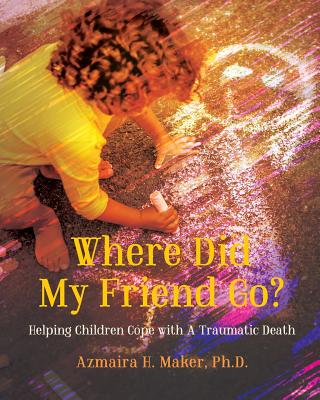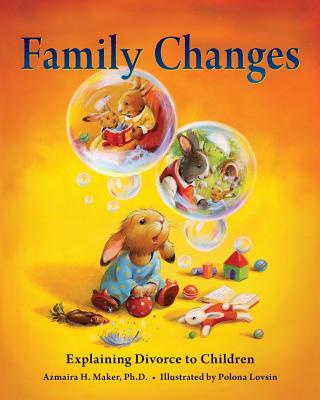 Azmaira H. Maker, Ph.D., has brought forward two works for totz facing great change.
Where Did My Friend Go? Helping Children Cope with a Traumatic Death
aims to reassure the youngest that all are working to keep the child safe. With the loss of a friend, it is normal to be scared, worried, sad, and mad. Community stands around the survivor in love.
Family Changes, Explaining Divorce to Children
shares salient points: the child is not to blame, they may experience physical discomfort such as a stomachache, they will be loved in two homes. The fictional story of rabbits brings the situation to life.
The illustrations of
Where Did My Friend Go?
are unattributed photographs, design by Monkey C. Media. The language is sparse with process questions concluding the work. Polona Lovsin illustrated
Family Changes
with warm, comforting images. The text is heavy in the midst of the fantasy. Process questions complete the work, as well.
Confronting trauma and change, it is difficult to find appropriate works for first readers. Azmaira H. Maker's works are a place to begin.
Where Did My Friend Go?
2017
Family Changes
, 2015
by Azmaira H. Maker, Ph.D.
illustrated by Polona Lovsin (
Family Changes
)
Aspiring Families Press