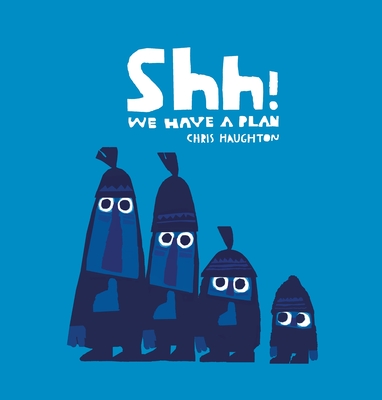 "Peace cannot be kept by force; it can only be achieved by understanding." Albert Einstein
Here is the quote noted in
Shh! We Have a Plan
. How wonderful to have Ezra Jack Keats New Illustrator Award winner, Chris Haughton's work now available as a board book. School Library Journal's starred review says it is, "A masterful delight."
It's the smallest of the group of four who would like to say, "Hello, birdie." But his three counterparts dissuade him repeatedly, as they have a plan. It's the smallest who is successful though, even though the three still don't learn.
There is so much anticipation and delight from the big eyes of the characters as they try over and over to catch the bird. There is so much to talk about with readers, eager to identify with the smallest in the group. I believe this book was meant to be a board book from the start. Enjoy!
Shh! We Have a Plan
by Chris Haughton
Candlewick Press, 2015