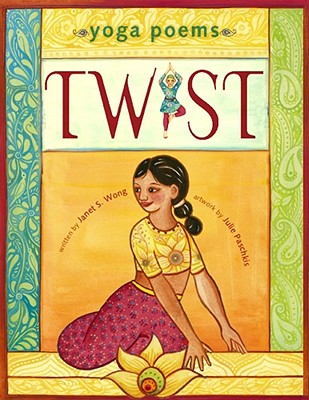 Celebrating a ten year birthday,
Twist, Yoga Poems
is brilliant and beautiful. Janet S. Wong's poetry nests in Julie Paschkis' art as the two illustrate yoga practice. I find I fall into the lyrical words and symmetrical images while being stirred to strike the poses.
Cobra
Darkness
pushes Cobra up from damp soil.
She lifts herself higher,
to dry out her heart.
Find this treasure from 2007. And then strike a Warrior's pose. Twist with your totz.
Twist, Yoga Poems
by Janet S. Wong
art by Julie Paschkis
Margaret K. McElderry, 2007