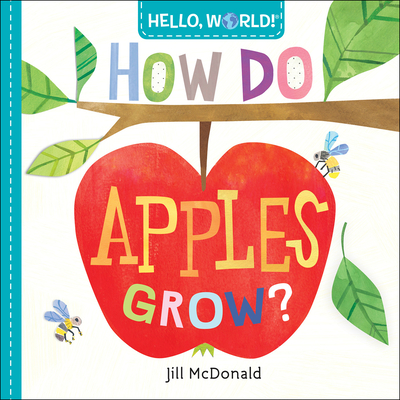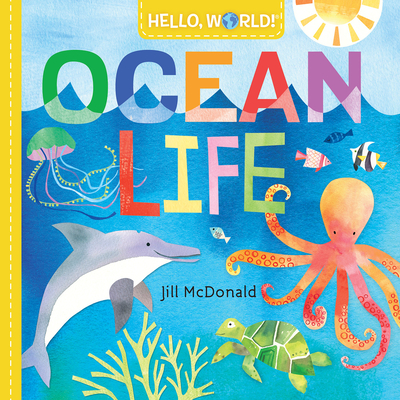 The series Hello, World introduces
How Do Apples Grow?
and
Ocean Life
, both written and illustrated by Jill McDonald. Readertotz will be introduced to science and nature concepts in this durable board book series.
How Do Apples Grow?
walks the first reader from seed to ripe apple.
"In spring, buds on its branches open into pink and white flowers. Each flower will become an apple."
The work concludes: "Good things are worth waiting for!"
In
Ocean Life
, McDonald continues her bright, cheerful illustrations and invites the first reader to, "Dive in and take a look!"
"Whales are the giants of the ocean. A blue whale can grow to be as long as two school buses! Whales breathe air through a blowhole on their head."
After the overview of sea life, the reader is encouraged to choose their own underwater favorite.
Hello, World is a strong addition to the first science book category.
Hello, World
How Do Apples Grow?
Ocean Life
by Jill McDonald
Doubleday