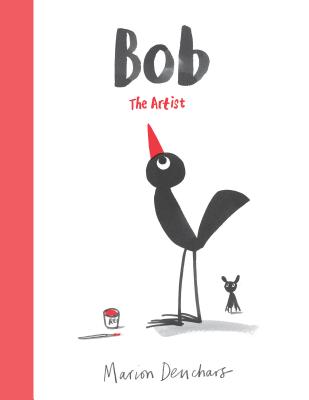 Bob appreciates his FINE legs, until he's teased about them. Unsuccessfully, he tries to change them and eventually just hides them. That is until he visits an art gallery. Inspired, he draws attention to his beak by painting it daily. With affirmation for his creativity, he grows confident and finally accepts his legs. And everyone else does, too.
Refusing to be cowed, the reader is emboldened to express herself further and gain self acceptance, possibly changing others' opinions. This is a fresh look at empowerment. Here is the gift of art to impact another, encourage expression, and change lives.
Marion Deuchars' illustrations are endearing in their simplicity. The color palette pops of Matisse. Publisher Laurence King believes in this book. Top quality presentation in every detail proves it.
This is one of my favorite picture books of the year, so far. I love
Bob The Artist
. You likely will, too. Skinny legs and all.
Bob The Artist
by Marion Deuchars
Lawrence King, 2016