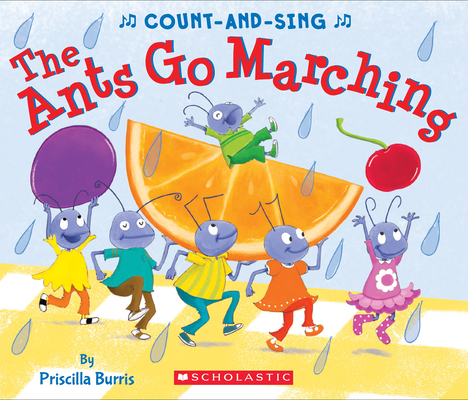 Count-and-Sing, The Ants Go Marching
is a catchy introduction to the numbers one through five. The group of ants is diligent to move the picnic food below the blanket as the foil rain has begun to fall. There will be a feast for the well-dressed violet ants because of everyone's cooperation.
Aside from a parent enjoying the book/tune with their totz, this board book will be of interest to a young music class. Boom! Boom! Boom!
Count-and-Sing, The Ants Go Marching
by Priscilla Burris
Scholastic, Cartwheel Books, 2016