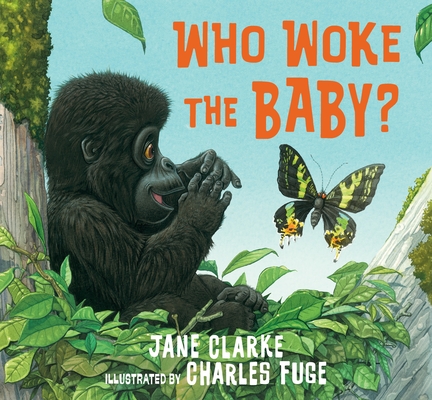 Who Woke the Baby?
is the mystery in the jungle one morning. The baby gorilla awakes smelly and yelly and is caught in a cumulative rhyming tale full of sound. There is the hippo who yawns like a horn, a lion who snores and roars, and a frog who croaks.
It's lovely to discover the smallest, yet brightest, is the one who woke the baby. And it is also that one who leaves everyone happy.
The recent tragedy involving a child and a gorilla and the death of a child by two alligators came to mind as I pondered the beautiful watercolor and ink illustrations. Such horrific occurrences likely won't be known by readertotz, and the book will be thoroughly beloved.
Who Woke the Baby?
by Jane Clarke
illustrated by Charles Fuge
Nosy Crow, 2016