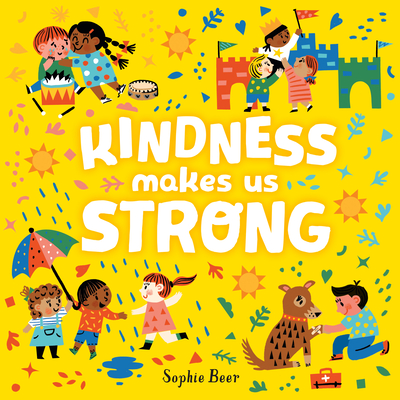 Exactly what we need! Kindness described for our first readers. Sophie Beer has tackled the definition through text and art with the help of Dial Books in this large format board book,
Kindness Makes Us Strong.
"Kindness is...
saying hello.
Kindness is...
being patient."
Each simply stated fact is illustrated with eager children demonstrating the concept. There's a vibrancy to the color, line, and detail that energizes kindness.
As the year comes to a close, we can remember:
"Kindness is...
what
makes
us strong!"
Kindness Makes Us Strong
by Sophie Beer
Dial Books for Young Readers, December 24, 2019