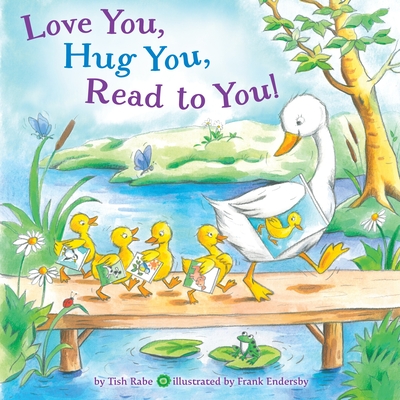 How about prompting questions for you to ask your totz below the board book text?
What is Little Bunny holding?
Who is sitting with Little Bunny?
What did they all do today?
On each spread, Random House and author Tish Rabe provide further interactions to accompany Frank Endersby's pencil and watercolor paintings. All bears the message:
There are three things I'll always do...
love you,
hug you,
read to you!
What do you think? Are the additional questions helpful? Of course the work can be read straight through without pause. Different totz and readers will approach the book differently. As long as we all continue to read together daily!
Love You, Hug You, Read to You!
by Tish Rabe
illustrated by Frank Endersby
Random House