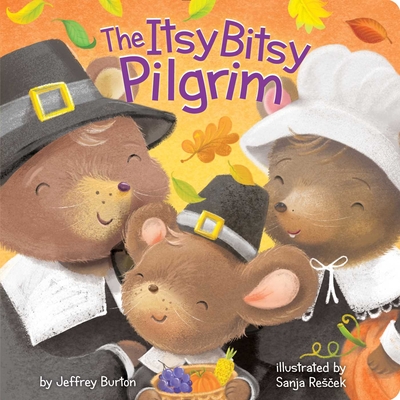 You can celebrate Thanksgiving right alongside the itsy bitsy pilgrim this year. With a rhyming text from Jeffrey Burton and soft illustrations from Sanja Rescek, the mood will be set for a day of thanks.
The
Itsy Bitsy Pilgrim
board book shares the story of a mouse who sails on the Mayflower to a new home. There he helps build the community and makes new friends. All come together in a thankful meal.
Echoing the nursery rhyme "The Itsy Bitsy Spider," your totz will likely recognize the adjectives and rhythm thereby endearing this book even more. Here's to your Happy Thanksgiving with your itsy bitsy readertotz!
The Itsy Bitsy Pilgrim
by Jeffrey Burton
illustrated by Sanja Rescek
Little Simon, 2016