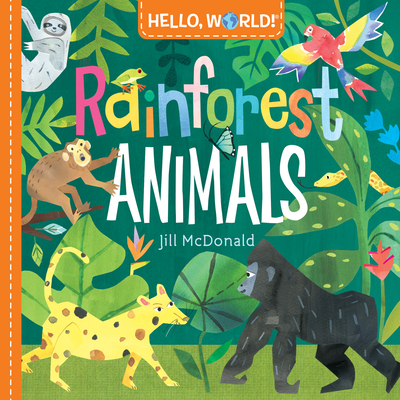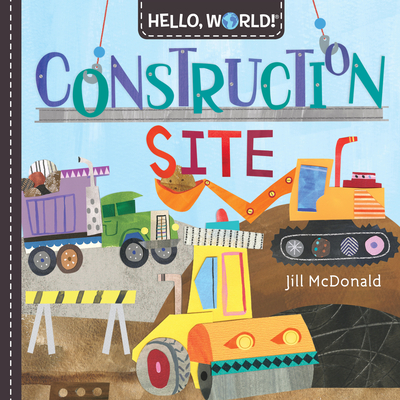 The Hello World! series continues with
Rainforest Animals
and
Construction Site
, both by Jill McDonald. With the appearance of painted cut paper, large text introduces basic content to first readers. Smaller labels accompany features, and little text gives more detailed information for older readers. Here's an example from
Rainforest Animals
:
GROWL!
This big cat with spots is a jaguar. It can roam the forest floor or climb into the trees to look from above.
*Unlike most cats, jaguars like water and are good swimmers.
Rainforest Animals
moves from the ground up through the canopy. A final illustration turns the book on its side to convey the immensity of the natural world. As expected,
Construction Site
introduces all the noisy, hardworking, building vehicles. A food truck for lunchtime and a delivery truck of materials are also included. This publication regularly features sounds and movements.
Bravo for this nonfiction for our readertotz! May the rainforest not become the construction site!
Rainforest Animals
Construction Site
by Jill McDonald
Doubleday, 2020