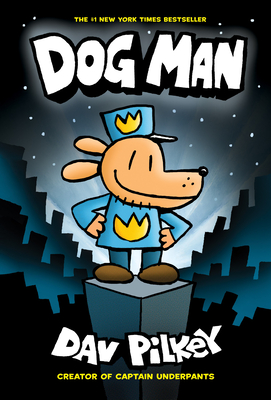 Dav Pilkey. Need I say more? Dav Pilkey.
Captain Underpants
. One of my all time favorites:
Friend for Dragon,
has a new series titled
Dog Man
. Officer Knight is tough with no brains, and Greg the dog is smart with a weak body. So, of course, the answer is to put Greg's head on Officer Knight's body following an explosion. Dog Man is the result. You'll just have to read the comic/graphic novel for yourself.
The older sibs of your totz are going to be wanting book two the sec they finish book one. I saw it coming in the catalog...Let's welcome this new breed to town!
Dog Man
by Dav Pilkey
Graphix, Scholastic, 2016