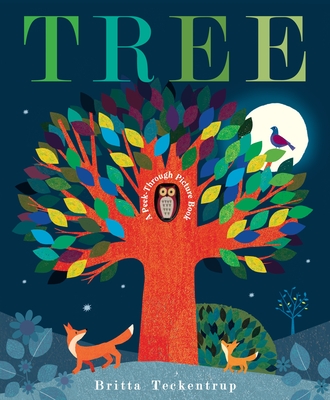 Did you see
Tree
by Britta Teckentrup in 2015? The
Peek-Through Picture Book
is a great pick for Poetry Friday. First readers will follow the seasons illustrated through changes to and around one tree.
"Birds flit through the leafy bowers.
The forest is abloom with flowers.
Birds are singing, foxes play.
Summertime is on its way."
Watch the changes with owl through the pages' clever die-cuts. Happy Poetry Friday, readertotz!
Tree, a Peek-Through Picture Book
by Britta Teckentrup
Doubleday, 2015