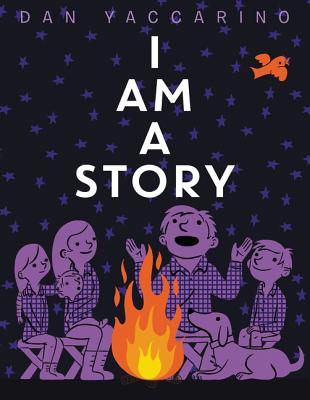 Sometimes, you find that perfect picture book. For me,
I Am a Story
falls into this top category.
Dan Yaccarino follows story from being told around a fire to cell phones today. Story has been carved into cave walls and clay. It's been printed, woven, and acted. It's been banned and given to all through public libraries. It's been burned, but yet, story still inspires.
Here is a beautiful tribute to story. Graphic, flat illustrations, heavy on line, dance in this work. What a treasure for libraries to hold
I Am a Story
.
I Am a Story
by Dan Yaccarino
Harper, 2016