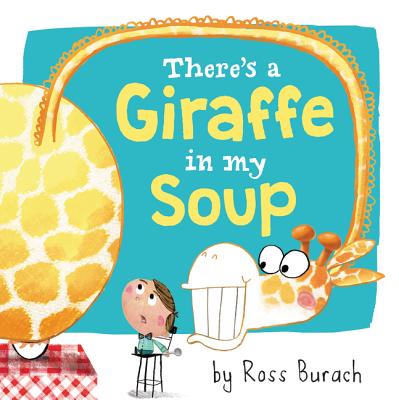 When a child finds a giraffe in his soup, the waiter is quick to replace the bowl. However, next there is an alligator, an elephant, a yak, and more! The zoo was sent the restaurant's food while the restaurant received the zoo's animals. There's additional homophone word play from mousse to moose and lying to lion which plague the exasperated waiter.
Readertotz will be laughing from the first page to the last of
There's a Giraffe in my Soup
by Ross Burach. The debut author used pencil and acrylic paints colored digitally for the hilarious illustrations composed with great energy. Welcome, Ross! We are so happy to have you writing and illustrating for readertotz!
There's a Giraffe in My Soup
by Ross Burach
Harper, 2016