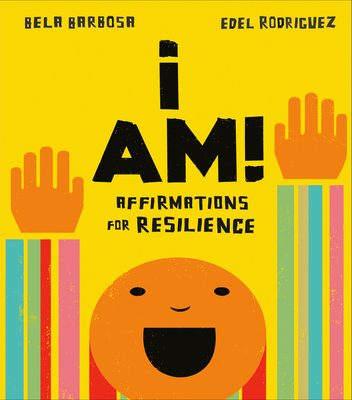 With clear room to feel the feelings, I Am! Affirmations for Resilience gives first readers tools to help let the emotions pass through and encourages others in their place.
"When your body feels out of control,
sit with your hands in your lap and say
I am calm. My body is quiet."
You can help your readertotz learn to scan their own bodies, assess their feelings, and choose to move forward. Note, the lingering feelings, the damage from trauma and suffering are not addressed. But autonomy and responsibility can be encouraged as healing is awaited.
Find this practical tool in bold shapes and vibrant colors to empower your first readers to resilience!
by Bela Barbosa
illustrated by Edel Rodriguez
Rise and Penguin Workshop, 2020