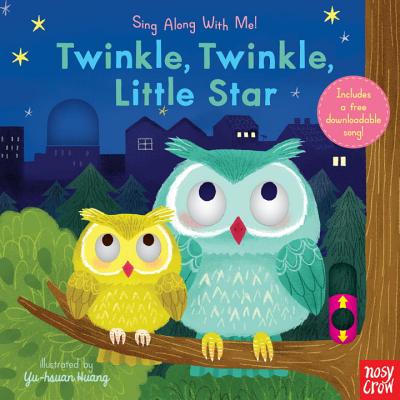 How about revisiting a classic? With a downloadable song via a QR code,
Twinkle, Twinkle, Little Star,
illustrated by Yu-hsuan Huang, is a chunky delight for first readers. Push and pull features, and turning wheels cause owls to open and close their eyes, stars to rise, and creatures to enjoy the night sky and park.
The illustrations convey friendliness and safety for your totz. Enjoy the
Sing Along With Me!
book. And then fall quietly asleep.
Twinkle, Twinkle, Little Star
illustrated by Yu-hsuan Huang
Nosy Crow, 2017