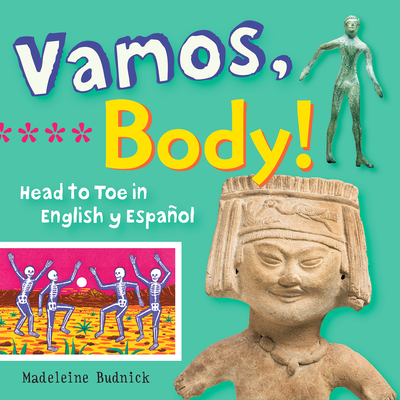 Combine the San Antonio Museum of Art, with the San Antonio Library Foundation, and Trinity University Press, and you get a fabulous series of bilingual board books for your readertotz! Along with previous titles including,

Black & Blanco!

and

Hello, Circulos!

are two new releases from the Arte Kids Series:

Outside Todo el D

ía

!

and

Vamos, Body!


The collection of imagery is diverse. The spreads are full of a wide range of styles creating wonderful contrasts. Your totz will be exposed to art from the ancient world to our own time. Questions, statements, and words, in a variety of fonts, label the featured focuses in both English and Spanish. A single image concludes each book as the pacing slows and comes to a close. Backmatter identifies paintings and sculptures from each work.
This work is truly Top Shelf material. Don't miss it.
Outside Todo el D

ía
Vamos, Body!
Concept and Design by Madeleine Budnick
Text and Illustrations by San Antonio Museum of Art
Trinity University Press, 2017