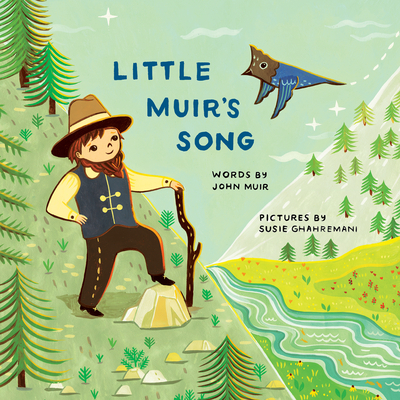 Top Shelf: The Best of the Best
After a short break for early summer, I'm back with a lovely Top Shelf board book pick for your little, outdoor enthusiast. Introduce your totz to
Little Muir's Song
before your next trek, maybe even into one of our national parks.
In his own words, John Muir expresses his love of the environment which can be a stepping stone into it for first readers. As John said, "Let children walk with nature."
Susie Ghahremani's brightly-edged illustrations are delicate and playful. They honor the words spoken more than one hundred years ago.
"The sun shines not on us but in us.
The rivers flow not past but through us."
This beautiful board book from Yosemite Conservancy directly supports Yosemite National Park. Don't miss this pick. It shares the beauty all around.
Little Muir's Song
by John Muir
illustrated by Susie Ghahremani
Yosemite Conservancy, August, 2019