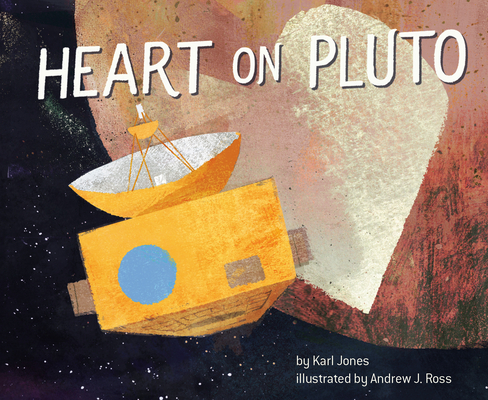 The heart-shaped Tombaugh Regio of Pluto is the focus of this picture book for the older siblings of your readertotz. Joining New Horizons, we travel across the solar system to reach our beloved dwarf planet. There, nitrogen ice warms and vaporizes day and night like a beating heart.
Karl Jones' text is straight forward while Andrew J. Ross's illustrations soundly resonated with me. There is such tenderness given to the imagery and scratchy font.
All of the symbols within the picture book work together to comfort. From our smallest planet, to a long journey to find love, to messages of love sent and received over long distances, young readers might find solace in our current isolation from Covid 19. Celebrate Pluto and our love for each other through this beautiful work.
by Karl Jones
illustrated by Andrew J. Ross
Penguin Workshop 2020