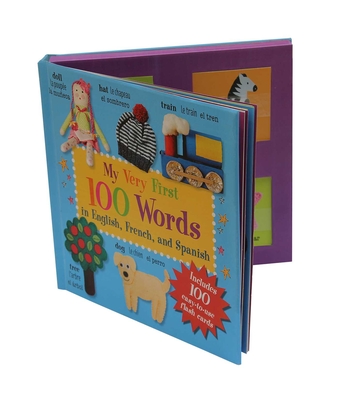 Sculpted, crafted, or painted, 100 things are included in
My Very First 100 Words in English, French, and Spanish
. Each page offers a collection of adorable subjects like "my special things," "at home," or "under the sea."
Whether found objects, crafted content, felted creatures, crocheted or knit gems, each page offers the corresponding English words for the collection pictured, the French term, and then the Spanish. Accompanying, thick flash cards give the specific language words for the objects individually shown. A younger child might match the fox in the book to the el zorro and le renard card. The older child might memorize all three names.
What a fun beginning to learning words in other languages. It is a boost to seeing beyond your child's own spoken word.
My Very First 100 Words in English, French, and Spanish
Cico Kidz, 2018