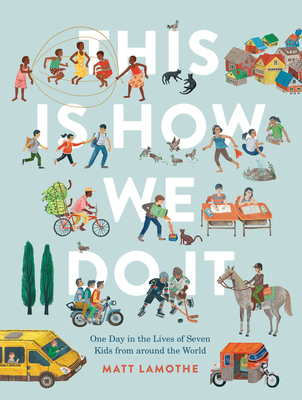 Author/illustrator Matt Lamothe presents seven real children around the world as they live out their day. Italy, Japan, Peru, Uganda Russia, India, and Iran are featured. The large format accommodates the details of the full imagery. Among the illustrated are the variety of homes, families, school clothes, meals, play, and chores. It's fascinating to discover the similarities and differences.
This is How We Do It
will bring the world a little closer and raise understanding and compassion. Families were chosen as representatives for countries with the explanation that not all people within the culture are the same as those portrayed.
From Matt's end note:
"I believe the more you learn about different people, the more you see yourself in them, and the more accepting you become."
Welcome this work!
This is How We Do It
by Matt Lamothe
Chronicle Books, 2017