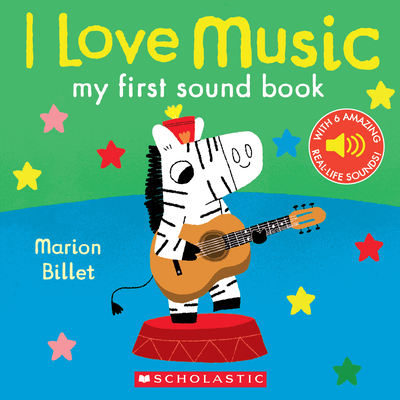 I Love Music, My First Sound Book
introduces your readertotz to six instruments. The ever important on/off switch allows the pig to play the recorder while the cat can play the violin. The real sounds and song bits are incredible, and the musical artists are credited. Included are Brahms and Mozart.
At readertotz, we aim to raise the profile of board books and encourage the best quality publications for first readers. Author/illustrator Marion Billet has done so with Cartwheel Scholastic's creative team. Brava! Somebody hit those drums!
I Love Music, My First Sound Book
by Marion Billet
Cartwheel, Scholastic, 2016