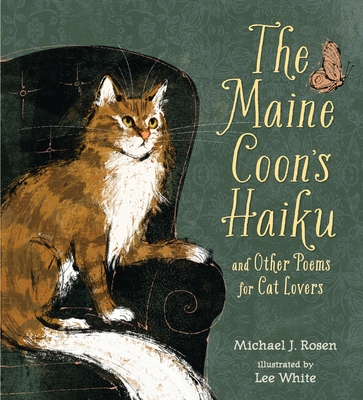 Happy Poetry Friday, readertotz! Today's feature is
The Maine Coon's Haiku, and Other Poems for Cat Lovers
by Michael J. Rosen, illustrated by Lee White. Flat, textured graphics, with a print-like quality achieved digitally, illustrate each cat haiku. Alternating between Outside and Inside, pick your favorite and read more about the breed in the back matter.
Scottish Fold
wind-whipped magnolia
cat's pink-petal toes--the last
to drop from its boughs
Be ready for beautiful language and exquisite imagery.
The Maine Coon's Haiku, and Other Poems for Cat Lovers
by Michael J. Rosen
illustrated by Lee White
Candlewick Press, 2015