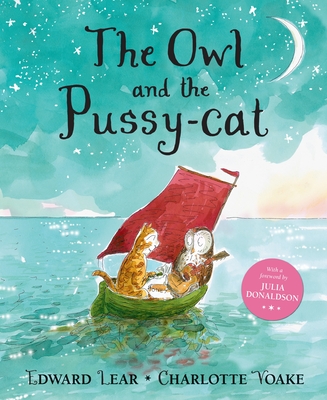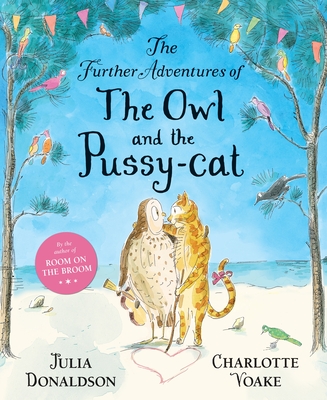 My favorite poem growing up was "The Owl and the Pussy-cat." Edward Lear wrote the "picture poem" for a sick child of close friends. Recently voted Britain's favorite poem, it dances through generations. A new edition, illustrated with Charlotte Voake's gentle watercolors, has been released by Candlewick Press. In conjunction is the picture book,
The Further Adventures of the Owl and the Pussy-cat.
Author Julia Donaldson was raised on Lear and re-immersed herself in his work to write this text, also illustrated by Voake.
When a crow steals the ring from the end of Pussy's tail, another journey begins. Watch for other Lear characters to make appearances such as the Pobble who has no toes, the Jumbly Crew, and the Dong with a luminous Nose.
What an honor to be asked to write a sequel for such a beloved poem. Well done, all, in these two releases!
The Owl and the Pussy-cat
by Edward Lear
illustrated by Charlotte Voake
The Further Adventures of the Owl and Pussy-cat
by Julia Donaldson
illustrated by Charlotte Voake
Candlewick Press, 2017