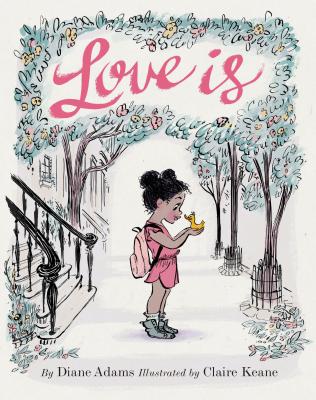 Happy Poetry Friday! How about a little love in time for Valentine's Day? Find Diane Adams' work
Love is
, illustrated by Claire Keane (developmental artist for
Tangled
and
Frozen
). The work is retro-fresh and rendered in Photoshop. Diane shares the concept of love with first readers by describing the love between a girl and a duck.
"Love is holding something fragile,
tiny wings and downy head.
Love is noisy midnight feedings,
shoe box right beside the bed."
Chaos, comfort, loss, and reunion are all featured. This is a beauty. Love from us to you!
Love is
by Diane Adams
illustrated by Claire Keane
Chronicle Books, 2017