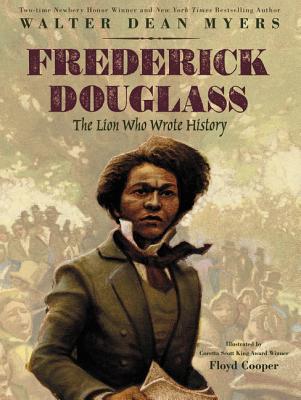 Are you ready for a masterpiece? Combine Walter Dean Myers with illustrator Floyd Cooper and have the two present a picture of Frederick Douglass. There is so much beauty in this picture book collaboration:
Frederick Douglass, The Lion Who Wrote History
, I can't convey the breadth.
Meyers begins:
"This is the story of how one man's careful decisions and many accomplishments not only made his own life better but in many ways changed the history of America."
With a meaty text from Meyers, Cooper's illustrations are both realistic and stylized in his oil on board paintings. There's a flickering glow in each spread. Unique perspectives invite the reader into Douglass' actions.
This work should not be missed. It should be awarded.
Frederick Douglass, The Lion Who Wrote History
by Walter Dean Myers
illustrated by Floyd Cooper
HarperCollins, 2017