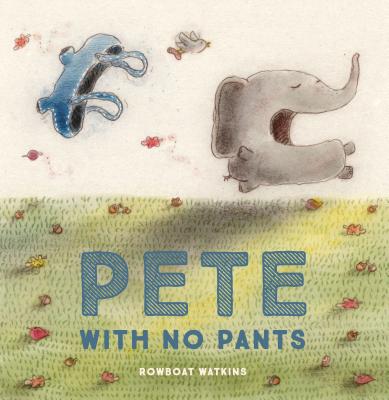 I began Top Shelf this year to identify what I perceive as the very best for first readers. As soon as I saw the title,
Pete with No Pants
, I said aloud, "This is a book for me."
Pete is an elephant searching to define himself. Is he a boulder? Is he a cloud? With a penchant for knock, knock jokes and not wearing pants, Pete is on the hunt for self-identification. Rowboat Watkins, author of
Rude Cakes
, has again brought freshness and ingenuity to the picture book world.
Rowboat's message, illustrations, and the sidebar discussion among the squirrels and owls will bring smiles to you and your readertotz. The illustrations, "pieced together with this and that," are muted and patterned. Maybe watercolor, pencil, and a bit of charcoal?
Pete with No Pants
is Top Shelf. Welcome, Pete! I can't wait to share this with my daughters. And they are in their twenties. :)
Pete with No Pants
by Rowboat Watkins
Chronicle Books, 2017