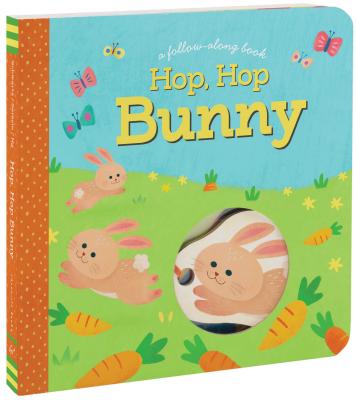 Your first reader can help the bunny hop, hop over the blue rocks, under the green bush, and through the sunflowers. Laced onto a bound string, the puzzle bunny piece can hop through the various die-cuts in
Hop, Hop Bunny
by Betty Ann Schwartz and Lynn Seresin.
Neiko Ng's soft-valued and soft-edged imagery shows a bunny who likes to play, climb, and explore. And his daddy is waiting for his bunny's return to the carrot patch.
Whether for the upcoming holiday; or for dexterity, and color and action identification, look for this "follow-along book" from Chronicle.
Hop, Hop Bunny
by Betty Ann Schwartz and Lynn Seresin
illustrated by Neiko Ng
Chronicle Books, 2017