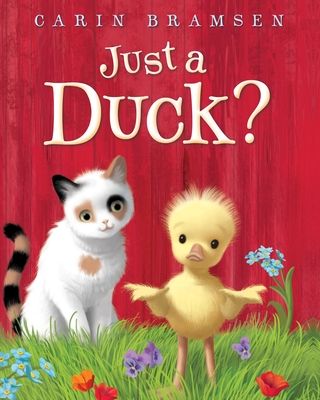 Now a rhyming board book
Just a Duck?
tackles acceptance of who we are with our own strengths and limits. Duck wants to be a cat, yet he isn't able to climb and keep up with his friend Cat. When the latter finds himself in deep water, Duck is able to help with duck abilities.
Illustrations include double and single spreads, along with comic frames on two pages to show passing time and movement. Both creatures emote through facial expressions and big gestures.
There is much to discuss with first readers from this cheerful, accepting work.
Just a Duck? Duck and Cat! Series
Carin Bramsen
Random House, 2018