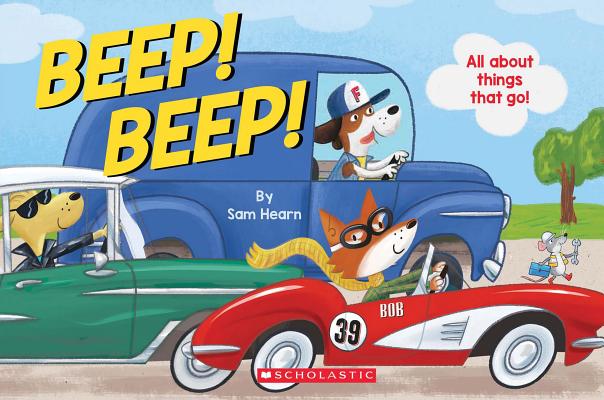 After a short break, we are back with a board book revving up for summer vacation.
Beep! Beep!
has graduating pages which bring vehicles of color out for a race. The work nests in a shallow box for added durability.
Male and female animals race out of the city in colorful cars, vans, and trucks. The surprise on the final page shows everyone was driving to a foot race.
Teaching on several topics, totz will enjoy choosing their own winners. Beep! Beep!
Beep! Beep!
by Sam Hearn
Cartwheel, 2016