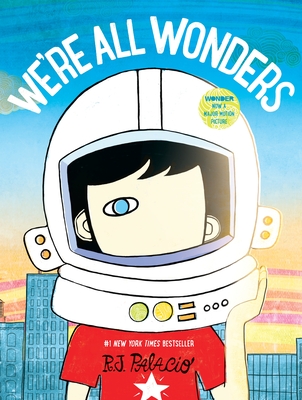 "Look with kindness and you will always find wonder."
R.J. Palacio has brought the content of her bestselling middle grade novel to a picture book format. Writing and illustrating
We're All Wonders
, she illustrates how one child formed differently forbears under bullying. With hurt feelings, he is ultimately able to hope all might recognize we are each wonders.
The graphic imagery and large format portraying diverse people is bold and beautiful. This is a call for kindness. Please share it with your readers!
"I know I can't change the way I look. BUT maybe, just maybe, people can change the way they see."
We're All Wonders
by R.J. Palacio
Knopf, Borzoi Books, 2017