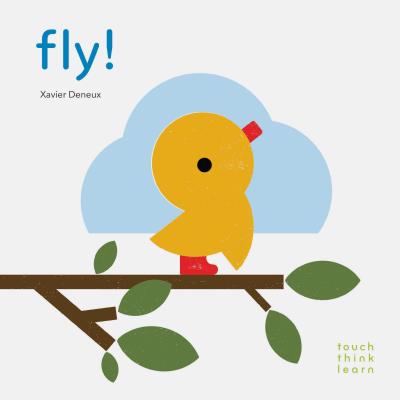 Touch, Think, Learn
books are, "Fun for fingers, eyes, and minds," says Publishers Weekly in a starred review.
Fly!
by Xavier Deneux is a beautiful mix of story, puzzle, and play pieces for first readers.
Bird comes to a tree, concluding her journey. She watches the tree eventually produce apples, and her mate arrives. After they build a nest, two chicks are born and fly to find their own tree. The graphic, printed quality of the airy illustrations invites the reader to expand the storytelling as they refit shapes into new imagery.
Such a lovely, thoughtful book for your readertotz.
Fly!
by Xavier Deneux
Handprint Books, 2017