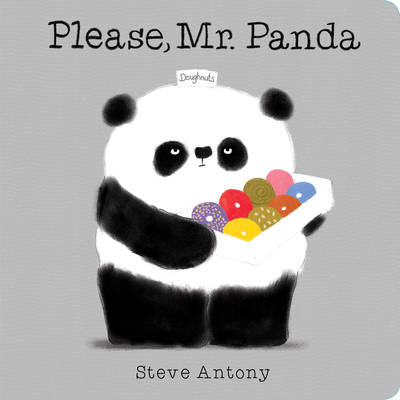 How often do we wish there was an award for the very best in books for first readers? Often! This is why readertotz proposes
The Dorothy Kunhardt Award for Outstanding Board or Novelty Book
be awarded by
ALA
. Today's recommend would have been a contender for 2015.
Please, Mr. Panda
by Steve Antony is unique and adorable and unexpected.
Various black and white animals approach Mr. Panda who is offering a colorful donut from his box. To each he changes his mind: "No, you cannot have a doughnut. I have changed my mind." Penguin, skunk, ostrich, and orca are offered donuts but then denied. Your readertotz will be delighted when the lemur arrives on scene.
Don't miss this wonderful release from Cartwheel Books. Please?
Please, Mr. Panda
by Steve Antony
Cartwheel Books, 2015