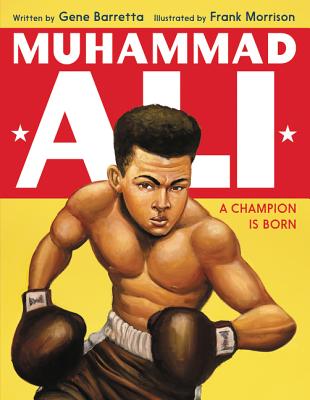 For the older sibling of your readertotz, I suggest
Muhammad Ali, A Champion is Born
. Written by Gene Barretta, with dynamic illustration by Frank Morrison, the picture book is a strong tribute to the forces and fortitude which shaped Cassius Clay.
Beginning with one knockout after another, the story continues to show good following difficulty. From one stolen bike, one champion grows, a role model for a generation.
"I had to prove you could be a new kind of black man. I had to show the world."
Add this strong work from Katherine Tegen Books to your collection.
"Impossible is nothing." Muhammad Ali
Muhammad Ali, A Champion is Born
by Gene Barretta
illustrated by Frank Morrison
Katherine Tegen Books, 2017