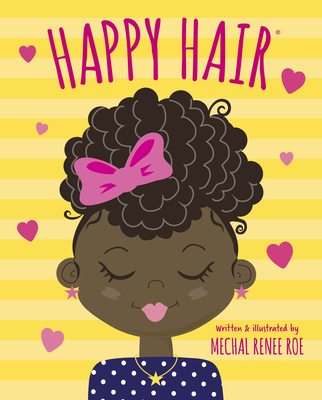 Beautiful black hair is celebrated in Happy Hair, written and illustrated by Mechal Renee Roe. Cool curls, a fab fro, or bangin' bantu are some of the ways to show you love being you.
"Pom-Pom puffs, pretty & stuff! I love being me!"
"Blowout! So much hair, everywhere! I love being me!"
How will your readertotz style their curls today? Cool Cuts is a companion work also available in board book form in 2021. Be inspired with your wee ones as you read this self-affirming delightful board book together.
written and illustrated by Mechal Renee Roe
Doubleday, 2020