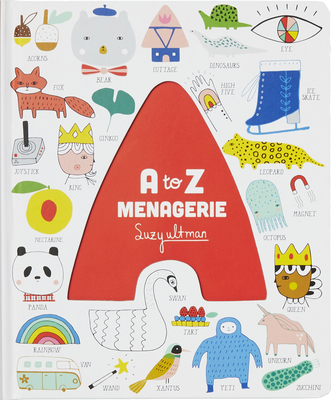 Quirky, clean illustrations bring the pull-the-tab board book,
A to Z Menagerie
. to life. Referred to as a gleeful gallery and a curated collection, the work will keep little eyes looking.
Among others, F includes a Ferris wheel, flour, a fez, a fern a flounder, fizz, and fireflies. The pullout tab illustrates the fox within the shape of the large cut letter. Printed in all caps, each drawn feature is identified.
Object identification, letter sounds, touch, and remembering are exercised alongside unique representations of things from our world. Here's a fresh A, B, C book for your first readers.
A to Z Menagerie
by Suzy Ultman
Chronicle Books, 2019