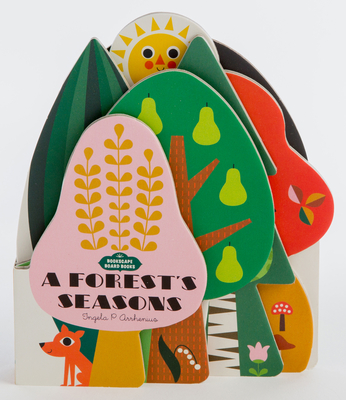 A Forest's Seasons
, a Bookscape Board Book, is a varied shaped, small format for first readers. With the passing of time, the forest changes throughout the year.
"Summer summons
countless shades
of green.
Autumn is
both bright and brown."
A poetic text is accompanied by five spreads of delightful pattern which center around a pear tree. Flora and fauna celebrate change. Uniquely shaped pages engage as this little book is explored and loved.
A Forest's Seasons
by Ingela P. Arrhenius
Chronicle Books