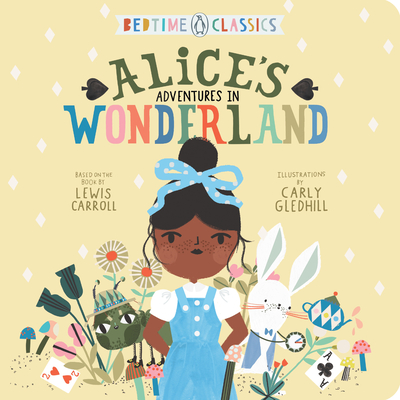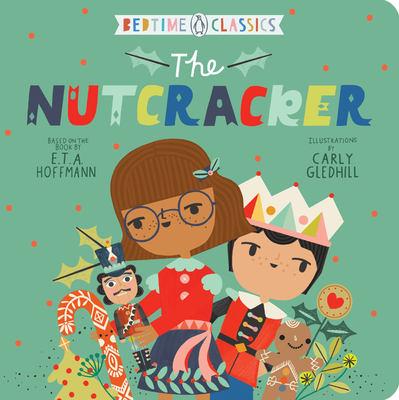 Thanks go to Penguin Random House for bringing beloved classics to our first readers in board book form! Paired with Carly Gledhill's delicate, intricate illustrations, the series Bedtime Classics is one to find and follow.
Children of color in modern clothes bring a freshness to the tales. Gledhill's palette and patterns bear a calming comfort through the excitement. It's a lovely balance.
The text holds the barest plot points for the stories to remain cohesive. From
Alice's Adventures in Wonderland
:
"She tumbles
down,
down,
down the rabbit hole
and enters a
magical place
called Wonderland."
From
The Nutcracker
:
"Suddenly the Mouse King
arrives, leading his army against the
Nutcracker and his gingerbread soldiers."
How can you not love Alice in her overalls and high top Chucks, or Clara in her big round glasses? Your readertotz will engage with these stories presented so beautifully, and as they grow, they'll be primed for the full tales. Best of the best, these are Top Shelf picks!
Alice's Adventure in Wonderland
The Nutcracker
illustrated by Carly Gledhill
Penguin Random House, 2019