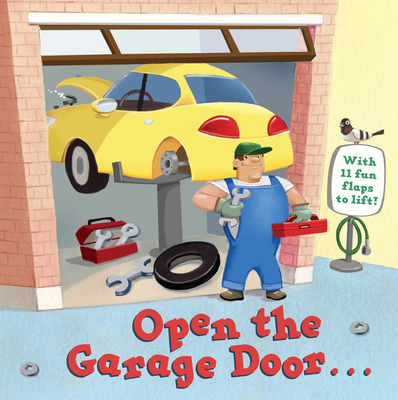 Here is a lift-the-flap which brings a freshness to the vehicle board book. A car is in the garage; a police car is behind a shrub, and a tractor is in the barn. Aside from doors, clever devices are used, like the shrub, to hide other modes of transportation: a tarp covers a motorcycle, a school bus is beyond the curtained window, and a race flag covers the winner.
Start your engines and open the 11 flaps with your readertotz.
Open the Garage Door...
illustrated by Christopher Santoro
Random House, 2019