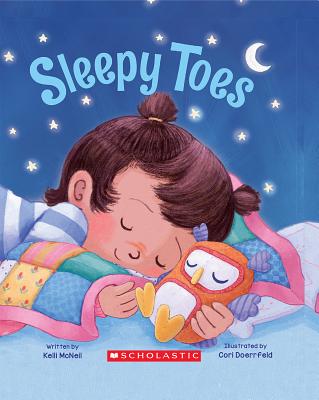 Are your totz ready for bed? Are toes, tummy, fingers, and eyes sleepy? There's been a day of wiggling, gurgles, touching, and seeing. Now what?
Kelli McNeil's
Sleepy Toes
accompanied with Cori Doerrfeld's illustrations will help your first reader settle down for the night.
Is your mouth getting sleepy?
So very, very sleepy?
All day long it sings a song-
sing-song, happy mouth.
And now it's time for lullabies,
nice long yawns, and bedtime sighs.
Enjoy this padded board book with your totz before bed.
Sleepy Toes
by Kelli McNeil
illustrated by Cori Doerrfeld
Cartwheel Books, Scholastic, 2017