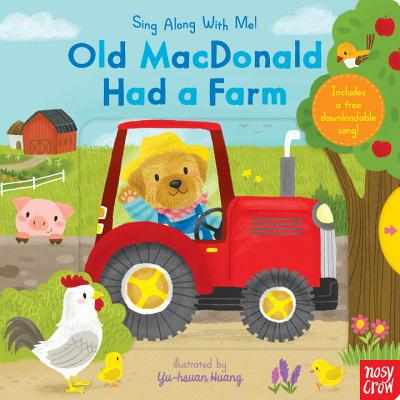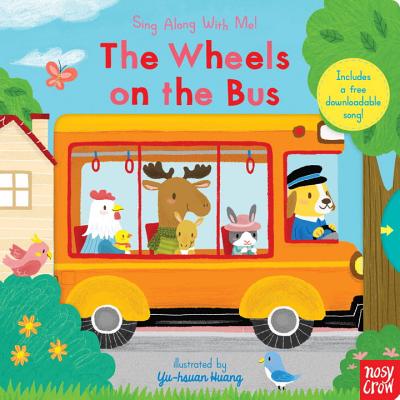 How adorable.
Sing Along With Me!
from Nosy Crow and illustrated by Yu-hsuan Huang are cleverly designed and durable for your totz. The heavy, chunky pages and moveable parts will endure many readings.
Old MacDonald Had a Farm
features a dog as the farmer himself. Pull tabs, turning wheels, and moveable parts can imitate the song's rhythm as the animals are described. In
The Wheels on the Bus
, the animals are scooting around town together thanks to the dog bus driver. Wheels turn, windshield wipers swish, and babies bounce--all through the town.
Scan the included QR code or download the song from the
Nosy Crow podcast
. How cool is that?
Sing Along With Me!
The Wheels on the Bus
Old MacDonald Had a Farm
illustrated by Yu-hsuan Huang
Nosy Crow, 2016