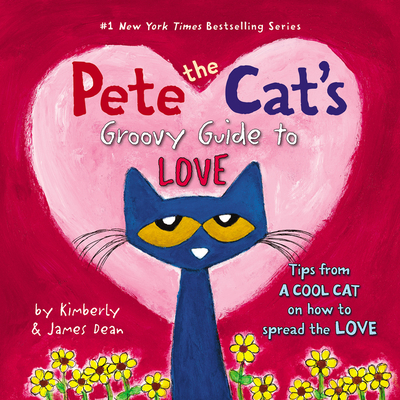 I know Pete the Cat is everywhere and beloved. But
Pete the Cat's Groovy Guide to Love, Tips from a Cool Cat on How to Spread the Love
by Kimberly & James Dean shouldn't be missed. Pete translates the gist of famous quotes and illustrates the concepts.
"Love is space and time measured by the heart." Marcel Proust
Far out! Love is out of this world. Pete
"All you need is love." John Lennon and Paul McCartney
Morning, noon, and night-love is all right! Pete
"Friends show their love in times of trouble." Euripides
Always stop to help your turtle friends. Pete
Whether you need one more Valentine for your sweetheart, a gift for your philosopher friend, or want to share a little love with your totz, Pete is a great choice to sweeten their day.
Pete the Cat's Groovy Guide to Love
by Kimberly & James Dean
Harper, 2016