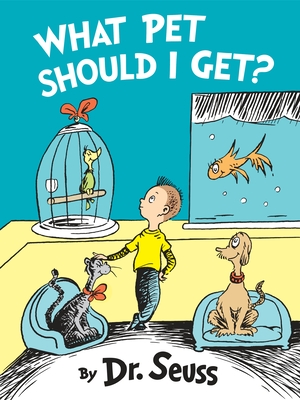 Happy Poetry Friday! It's time to "Make up your mind," with two totz, the boy and girl from
One Fish Two Fish Red Fish Blue Fish
, trying to decide which pet to take home. How lovely to have one more Dr. Seuss book to treasure with back matter to explain context. Enjoy!
"Dad said we could have one.
Dad said he would pay.
I went to the Pet Shop.
I went there with Kay.
And so we went in..."
What Pet Should I Get?
by Dr. Seuss
Random House, 2015