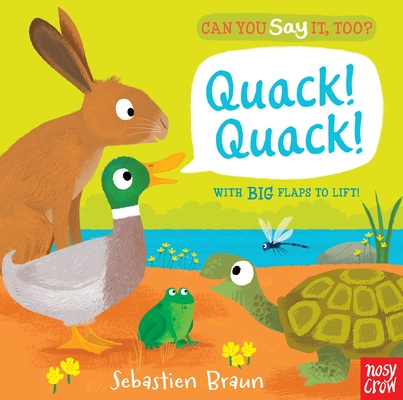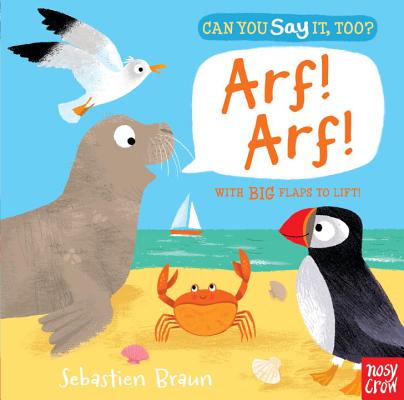 Nosy Crow has a series titled
Can You Say It, Too?
The big flaps are easy to lift for little hands.
Quack! Quack!
and
Arf! Arf!
are the two I most recently ran across from Sebastien Braun. The former is set near a pond and the latter by the sea. Answers to the questions are printed on the backside of the flaps.
The series could easily have been titled, "Who's that?" With each question and flap, another character is present as well. The additions can expand the interactive read. Double flaps at the conclusion are a nice surprise.
Chunky and sturdy with adorable animals, these are sure to be read and reread. Look for the whole series.
Quack! Quack!
Arf! Arf!
by Sebastien Braun
Nosy Crow, 2015